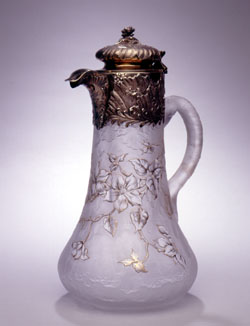 Jug #: 741 Origin: France
Date: 1890
Artist/Maker:Champenois
Type/Style: Acid Etched

French silver gilt Art Noveau Claret Jug with its original ice holder, Paris, Circa 1890. The frosted glass is carved to leave in relief branches of flowering Clematis that are polished clear and then gold leafed on the outer edges. Ht: 12".